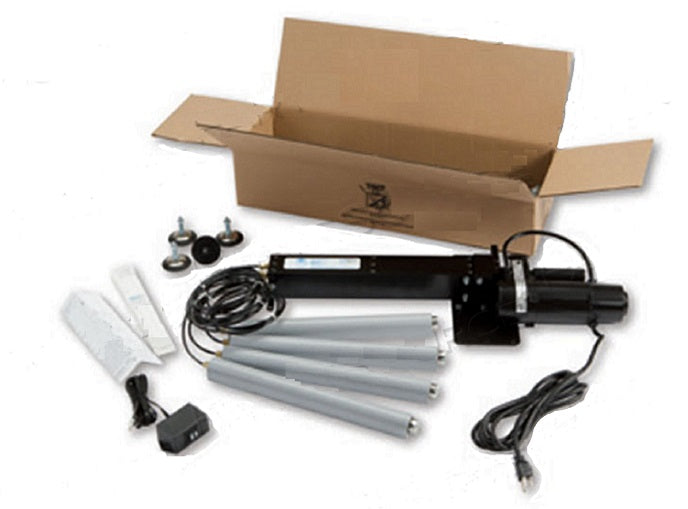 ---
click or tap image to zoom-in
Armedica 03400 - Motor Rebuild Kit for Armedica AM-640, 641, 643, 645, 650, 660 (Includes Shipping)
PKD03400 - For: Armedica AM-6XX Series Mat Tables 
This is a complete motor rebuild kit for Armedica AM-640, 641, 643, 645, 650, and 660 Mat Tables.
PLEASE NOTE:  These are currently on backorder indefinitely.  Please check back at a later date.
Please note:  No returns on this item.  Please allow up to 4 weeks for delivery.
(Prices that Include Shipping are for the contiguous US only. Elsewhere, when you Checkout, you can request additional shipping quotes for the products you select.)
Returned Goods Policy:
Authorization
1. Please check your measurements carefully.  Also, take into consideration the electrical  needs of any equipment you are installing.  We accept returns on the basis of manufacturing defects only - which is determined by Armedica Mfg. Corp. and Foundations.  Some products are labeled as "No returns on this item" in which case we will not accept returns on those products.  (Damaged products should not be accepted from the freight carrier.)
2. No returns are accepted after 30 days from shipment date, and should be returned only to the manufacturer.  Contact us for location information.
3. A return goods authorization (RGA) number must be obtained from customer service or a sales representative for any and all returns.
4. All returns are subject to the manufacturer's returned goods policy and a minimum 15% restocking charge, or the manufacturer's restocking fee which may be as much as 30%.
5. Products must be in new, unused condition, not tampered with, in original packaging and returned at the customer's expense.
6. Custom orders are non-refundable and non-returnable.
7. Shipping is non-refundable.

Shipping Errors
Items shipped to you in error may be returned provided:
1. Customer service is notified within (10) days of receipt of merchandise
2. Returns must be received within twenty-one (21) days of initial shipment and products must be in original, unopened, undamaged cases, suitable for immediate resale.
---
---
More from this collection